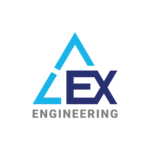 Summary of Benefits:
$100,000 – $130,000
Plus 10.5% Superannuation
Stable and rapidly growing business
Career opportunity
Monthly Career Development Coaching
A great career opportunity exists for an Electrical Engineer to join the EX-team and become a specialist in a niche industry. EX Engineering is driven by a focus on customer satisfaction, team development, product innovation, and continuous improvement.
You will become part of a team supporting industries across Australia by supplying high-quality, fit-for-purpose hazardous area electrical solutions, to ensure the safety and compliance of their people.
We are an industry leader supplying electrical solutions for hazardous areas. Our customers range across multiple industries including Oil & Gas, Manufacturing, Agriculture and Hydrogen. We are a family-owned business, and our offices and workshop are based in Belmont.
THE ROLE
We have an excellent opportunity for an Electrical Engineer to join the EX-team. This role will suit someone who enjoys working on a variety of projects from concept through to design and delivery. Drawing from your knowledge and experience you would do exceptionally well-assisting customers with their specific requirements, guiding them to the best possible solution.
This role would suit an Electrical Engineer who is able to think outside the box to provide the best outcome for the customer. Critical to this role is someone with the right attitude; a team player, someone that can collaborate as required with the team and is also accountable to the team. This role requires someone who can demonstrate a sense of urgency whilst maintaining high levels of quality and compliance. We will invest in you and your learning, you will work with a collaborative team with strong values, and you will be rewarded for your achievements.
BENEFITS
Established, growing and highly resilient company
Strong client portfolio & reputation built over many years
Built and maintained the highest levels of quality standards and delivery
We will invest in you and your learning
You will be rewarded for your achievements
Career development plan
Australian family-owned business where you will make a difference
Opportunity to work on complex projects end to end
You will work with a collaborative team with strong core values
Free car parking
DUTIES
Understand complex customer enquiries, then offer the best outcome for the customer and the business.
Extensive understanding of the legislative and regulatory constraints in the electrical industry.
Sound knowledge of Australian standards, codes of practice and regulations.
Knowledge of Hazardous area standards and the ability to apply this knowledge to provide the best solution for the customer.
Preparation of technical documents including tenders, scopes of work and quotes.
Proven ability to effectively communicate the capability of the business to build customer confidence and where required manage expectations and resolve issues.
Liaise with other team members to support all aspects of the business.
Become part of our team and support our company values through your behaviour.
THE IDEAL CANDIDATE
4+ years' experience in Electrical Engineering providing solutions from concept through to design and delivery.
Excellent professional communication both written & verbal with the ability to build relationships.
Ability to communicate complex information to others in a way that's simple, relevant, and easy to understand.
Ability to articulate key information to the team and to the customer.
Ability to prioritize and multi-task to meet deadlines.
Excellent attention to detail.
Motivated by continuous learning.
Displays a strong curiosity, drive, and willingness to develop your hazardous area knowledge.
Strong numeracy and computer literacy.